KANNA // RS4-R ABT IKOCHI RALLY CAR
$7.50
Driver Profile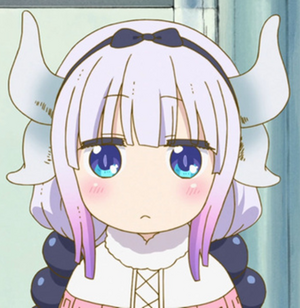 Kanna Kamui (カンナカムイ) 
Alias: Kanna Kobayashi
Age: 8-9 Human years
Height: 27ft (true form)
Team: Free Agent ( Sponsored by Ikochi Motorsports LTD)
Race Wins: N/A
Skills: Aerial maneuver expert, Can lift 15x body weight, eats small bugs and animals
Weaknesses: Requires 3 text books to see over steering wheels.
Motto: "That's Wicked"
Technical Specifications
Vehicle: 2018 Audi RS4-R Avant ABT 
Engine: Audi V8 twin turbo tuned by ABT Sport Line
Power: 650bhp // 624 lb -ft tourque
Aero: Custom Carbon Fiber DTM body kit // Caresto Sweden 
Wheels: Custom forged 19' wheels // Vossen 
Tires: Nitto Competition Radial
Accessories: 56 Nord Carbon Ski box
Decal Specifications
- Material : High grade gloss finish 
- Vinyl material is resilient to water and sun damage. 
    Note: All decals are shipped separate of apparel or accessories in the same order to ensure they are not bent during delivery.  No P.O. Boxes, All decal / sticker sales are final.
Share this